This little sewing table was crying out for a makeover! It's amazing how a little paint can transform a piece of furniture! The power of paint!
Do you have a piece of furniture that could use a little love? The possibilities are endless!! To see the whole makeover, click on over to Sewing Table Makeover.
Welcome to Home & Decor Encore!
Every Friday we share a post from our archives that you might have missed or have never seen before. We try to spruce them up and make sure they are up to date as well.
A big thank you to Doreen from Hymns & Verses, she keeps our team organized.
Enjoy scrolling through all the projects and decor tips.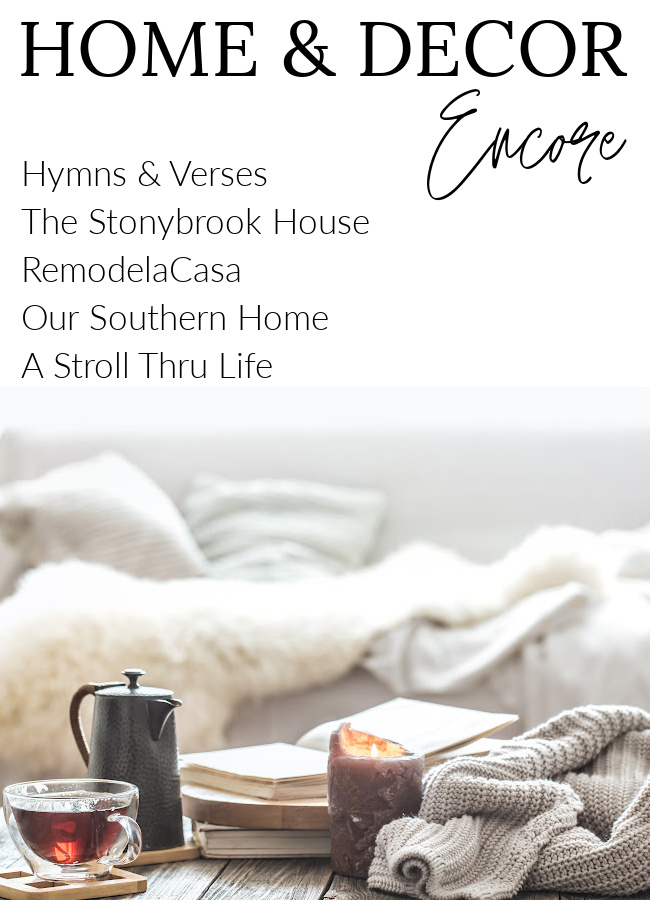 HYMNS AND VERSES | ST. PATRICK'S DAY PRINTABLES
THE STONYBROOK HOUSE | SEWING TABLE MAKEOVER