OMG!! This cake takes the cake!! It is so rich and delicious! I need to make this again! I learned so much making it!
Is your mouth watering? You gotta check out the full recipe! Salted Carmel Buttercream Chocolate Ganache Cake. It is soooo good!!
Welcome to Home & Decor Encore!
This is where we share tips, projects and recipes from our archives. Doreen from Hymns & Verses, gathers all the info and organizes it here for you!
Scroll through and see what the team is sharing this week!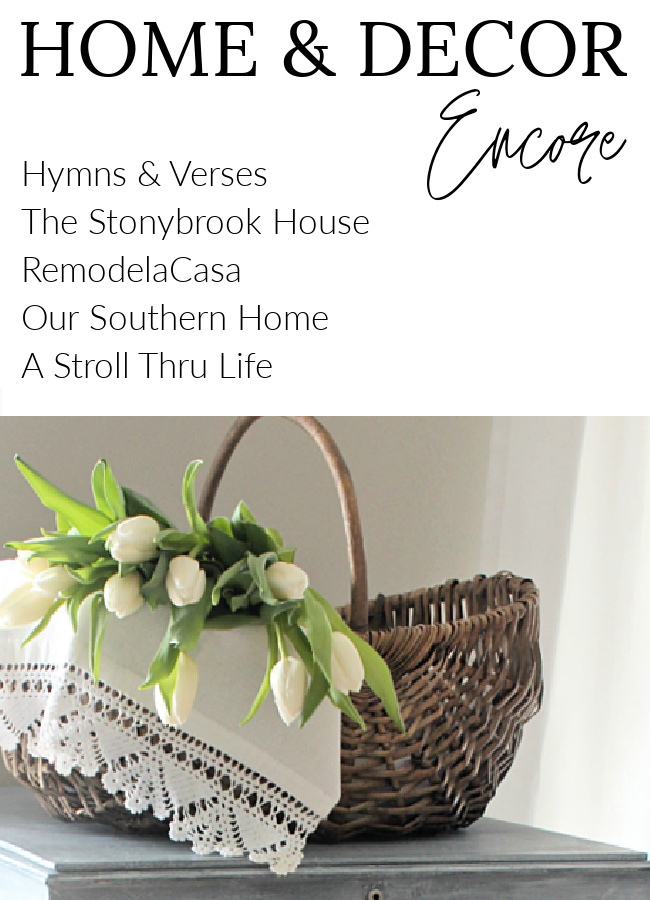 HYMNS AND VERSES | CAT FRIENDLY HOUSE PLANTS
THE STONYBROOK HOUSE | SALTED CARAMEL CHOCOLATE GANACHE CAKE
REMODELACASA | DIY CANTILEVER SHELVES
OUR SOUTHERN HOME | SPRING DINING ROOM