As I was scrolling through my posts, I came upon this one that I did several years ago.... Nail Polish Marbling. I just love how delicate and pretty this nail polish marbling came out. It looks like soft flower petals.
It's actually quite easy to do. I'm thinking of getting some nail polish out and try it on a little canvas for some art. Even better... I wonder what it would look like on some eggs for Easter!
To see the full tutorial, click on over to Nail Polish Marbling.
Welcome to Home & Decor Encore!
If you've been around here for awhile, then you know all about our weekly share. We all look through our archives and choose a project, tip or recipe, you might not have seen before, or that needs a bit updating. Hope you enjoy what the team is sharing this week!
I really appreciate, Doreen, from Hymns and Verses. She organizes the info for us to share. Thank you!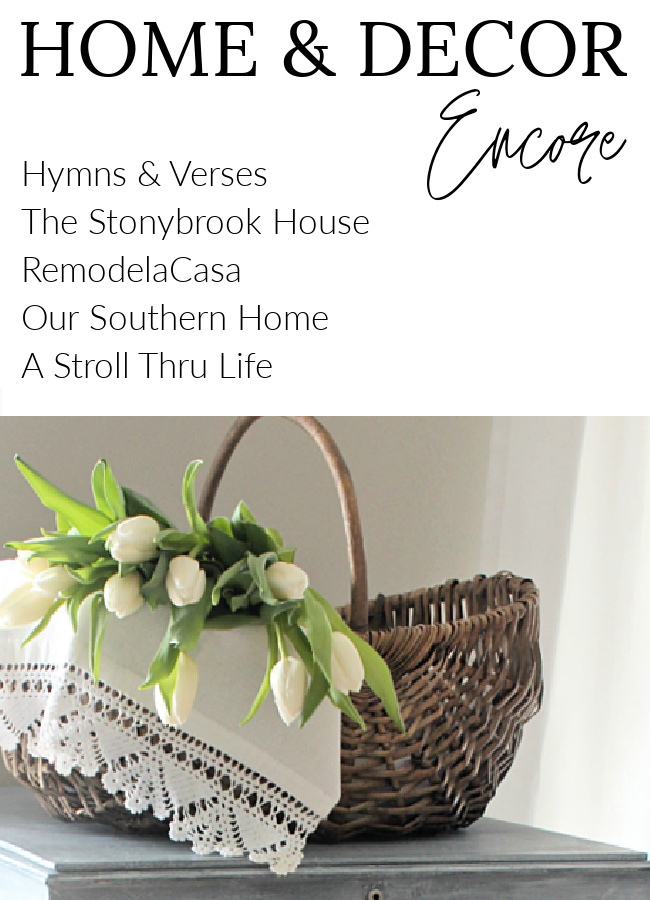 HYMNS AND VERSES | BASKET OF FLOWERS FOR THE FRONT DOOR
THE STONYBROOK HOUSE | NAIL POLISH MARBLING
REMODELACASA | HERB GARDEN METAL TAGS
OUR SOUTHERN HOME | DIY CHAMPAGNE GOLD BUNNY
A STROLL THRU LIFE | HOW TO CUSTOMIZE LAMPSHADES AND A CHANDELIER