Have you ever heard of Whole 30? In a nutshell, it's a detoxifying way of eating to cleanse your body for 30 days. It's especially good for determining what foods may irritate your digestion or other gut issues. By eliminating processed foods, grains, dairy and sugar, you can see how they affect you when they are reintroduced.
I've done several over the past 5 years. For me, it really helps to get back to clean eating after the holidays. To see my favorites recipes, click on over to, Favorite Whole 30 Recipes.
Welcome to Home & Decor Encore!
Here we share a post from our archives that we've spruced up and brought back out to show you. It's a great way to see some of the projects we've done in the past that you might have missed or forgot about.
Doreen from Hymns & Verses takes all of our info and puts it together. Thanks, Doreen!
Let's see what the team is sharing this week!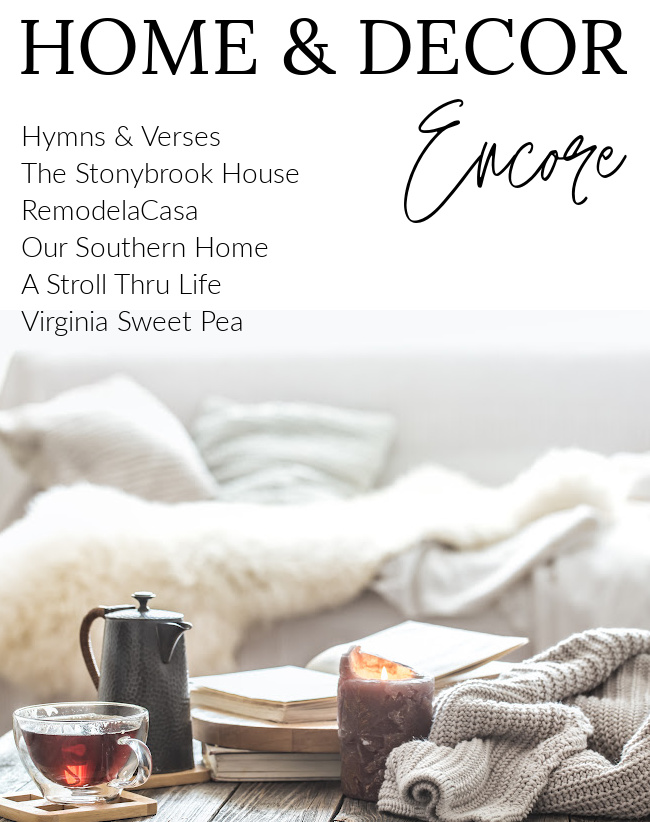 HYMNS AND VERSES | AMAZING WINTER WREATHS
THE STONYBROOK HOUSE | FAVORITE WHOLE 30 RECIPES
REMODELACASA | FARMHOUSE TABLE MAKEOVER
OUR SOUTHERN HOME | ELFA PANTRY DOOR RACK
SWEET PEA | DIY VALENTINE'S DAY PILLOWS