Are you trying to eat cleaner this year? I know I am! Here's to a healthier you in 2022!
I make this Whole 30 Turkey Italian Sausage to put in so many yummy dishes! Plus it's a whole lot leaner than using traditional Italian Sausage. It's simple and easy, which is right up my alley!
You gotta try it! To see the entire recipe, click on over to Whole30 Italian Turkey Sausage. It won't disappoint!!
Welcome to Home & Decor Encore!!
We have some great projects to share with you this week! I hope you enjoy them! Each week we go through our archives looking for something to spruce up and share with you here.
A big 'thank you' to Doreen from Hymns & Verses who keeps us all organized.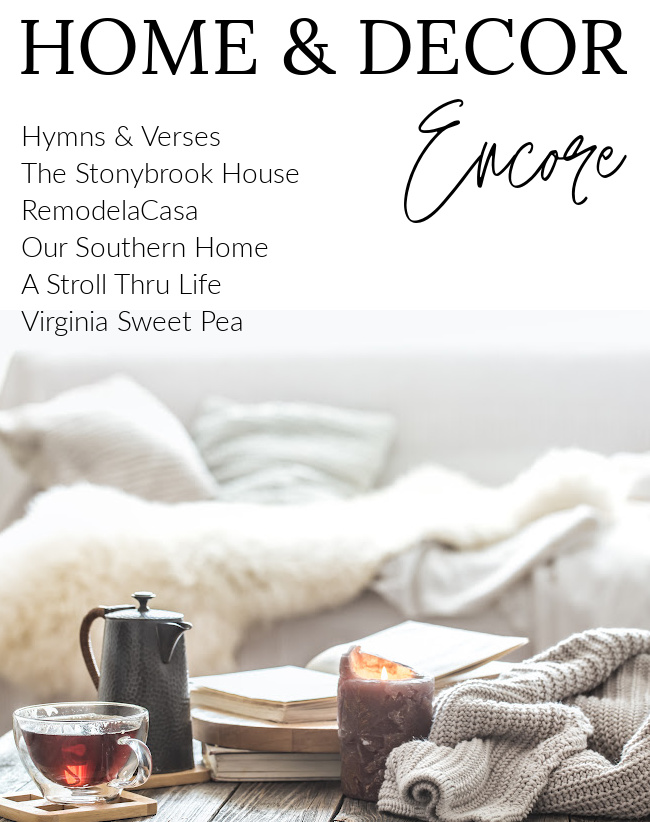 HYMNS AND VERSES | 30 WINTER SEASON HYGGE IDEAS
THE STONYBROOK HOUSE | WHOLE 30 ITALIAN TURKEY SAUSAGE
REMODELACASA | DIY BUILT INS WITH CABINET DOORS
SWEET PEA | DIY FROSTED BRANCHES