It's the beginning of the year... who isn't trying to eat better, lose a few pounds, and just feel better overall.
Usually in January, I do some sort of detox and Whole 30 is one I enjoy doing. This recipe is delicious! It's so incredibly easy too.
If you've never tried spaghetti squash, you need to! It's easy to cook and sooo good. Hubby and I rarely do regular pasta since we discovered spaghetti squash. We love it!
To check out this super yummy recipe, click on over to Whole 30 Spaghetti & Meatballs. Enjoy!
Welcome to Home & Decor Encore!
This is our weekly post where we share blog posts from our archives. This gives us the opportunity to spruce up the post and also share a new project, tip, or idea with you.
A huge thank you to Doreen for keeping us all organized!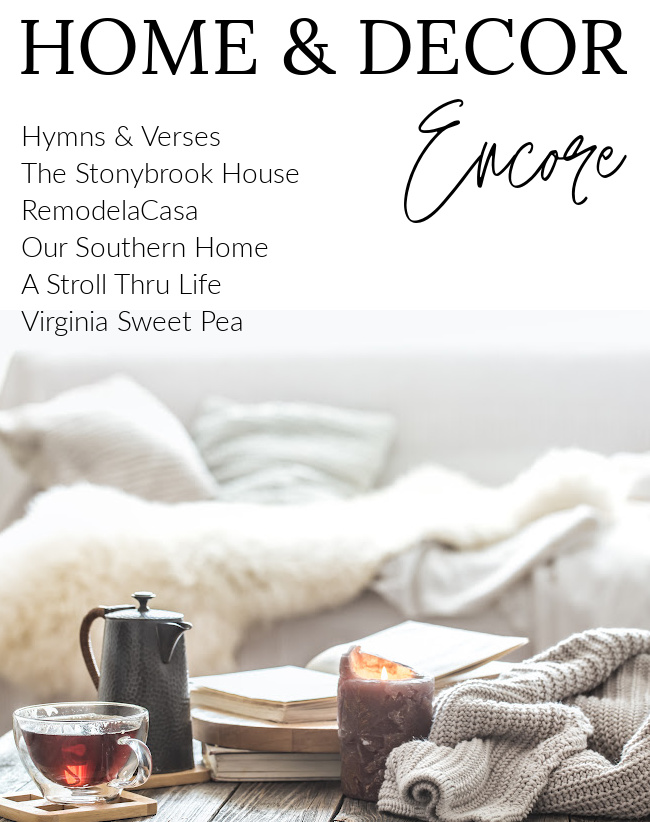 HYMNS AND VERSES | CRAFT CLOSET ORGANIZATION
THE STONYBROOK HOUSE | WHOLE 30 SPAGHETTI AND MEATBALLS
REMODELACASA | A CHARMING PARISIAN BEDROOM
OUR SOUTHERN HOME | MUDROOM HOME OFFICE
SWEET PEA | WINTER DECORATING IDEAS
A STROLL THRU LIFE | THE ART OF THE THROW