This staircase transformation was one of the best projects I did at The Stonybrook House. The power of paint and stain really changed the whole look of the entry.
It was a very inexpensive project, just some primer, paint and stain. I would do it again in a heartbeat!
For all the details, click on over to How To Transform Your Stairs.
Now I want to welcome you to Home & Decor Encore! This is where we dig into our archives and find a post to spruce up, by cleaning up the content or updating the photos. These might be posts you missed or are new to you.
Doreen from Hymns & Verses, puts it all together and keeps us organized. Scroll through and see what the team is sharing this week!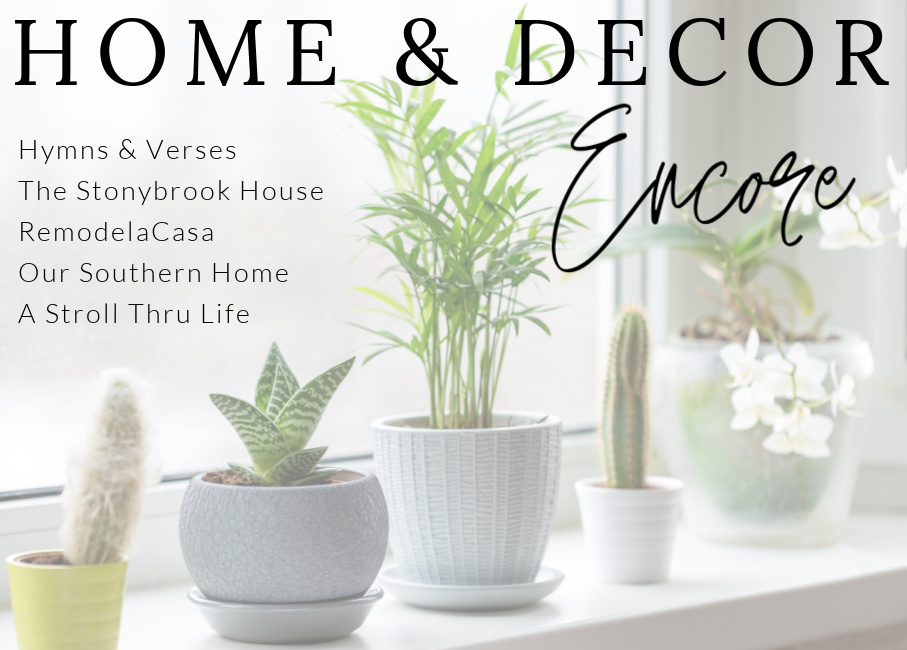 HYMNS & VERSES | QUEEN ANNE'S LACE FLOWER
THE STONYBROOK HOUSE | HOW TO TRANSFORM YOUR STAIRCASE
REMODELACASA | DIY FLOATING SHELVES
OUR SOUTHERN HOME | SUMMER HOME TOUR
A STROLL THRU LIFE | FAVORITE LOW CAL SUMMER MEALS