Today's archive post is about canning salsa. I have mixed feelings on this. You'll just have to go over to the post and see. 😉 You can click here, How To Can Salsa.
Welcome to Home & Decor Encore! This is where we pull a post from our archives and share it here with you all!
Hmmm.... let's play the game, 'Which one doesn't belong?' It's pretty obvious that a post about canning salsa doesn't belong. At least I got the colors close. 😜
Well, I don't do a lot of this holiday, decorating wise or recipe wise. I'm a mostly DIY blogger... Oh, well.
But these gals on the team have some awesome posts! Check them out! Thanks to Doreen for getting this all together!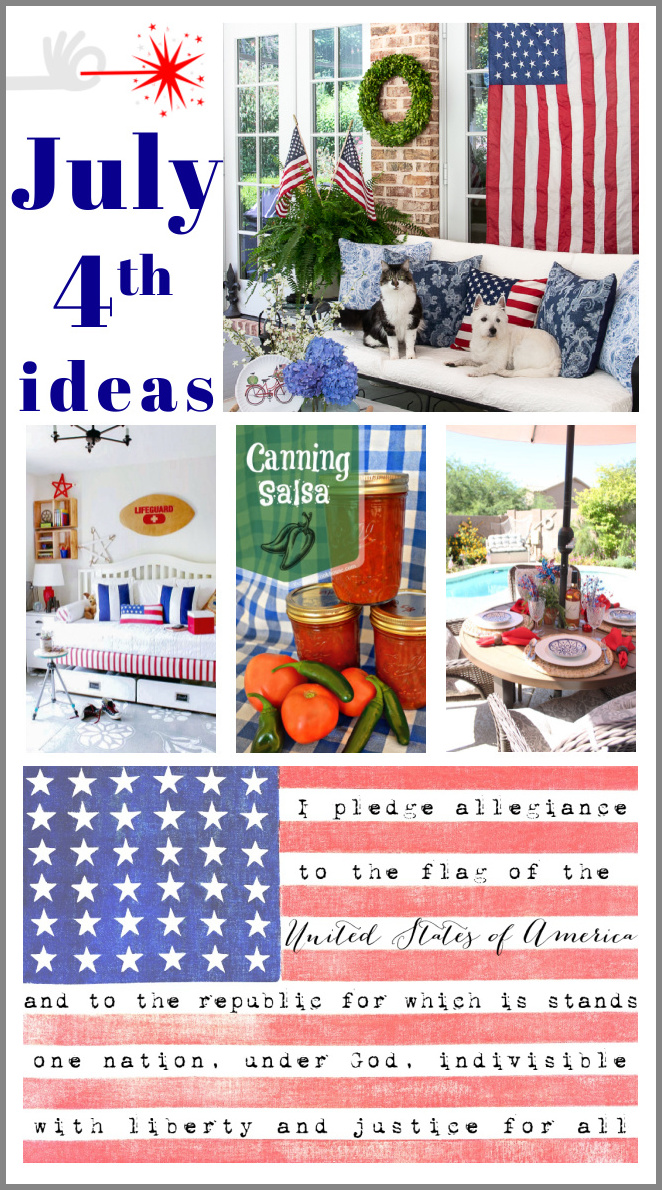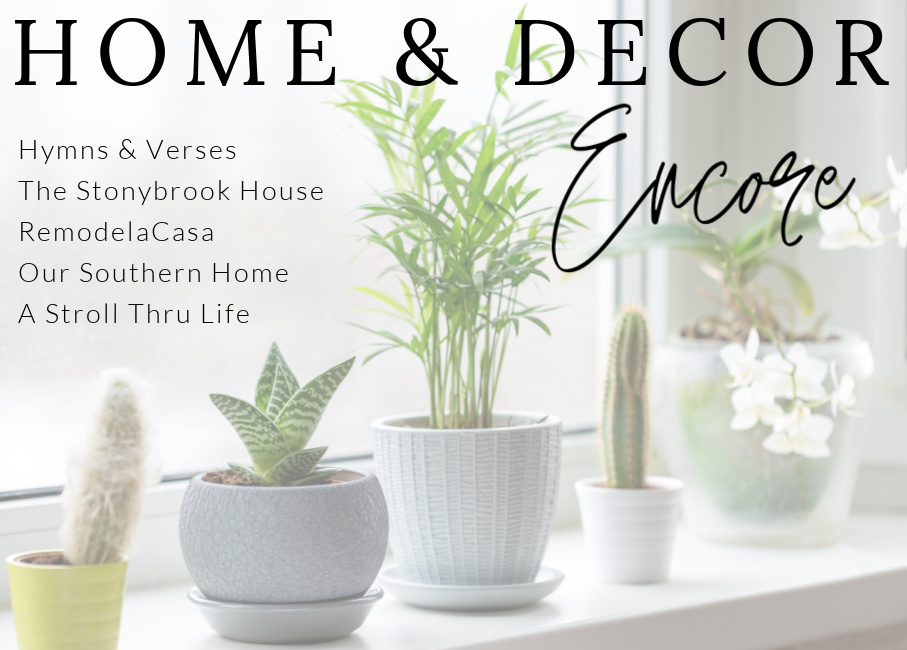 HYMNS & VERSES | INDEPENDENCE DAY PRINTABLES
THE STONYBROOK HOUSE | HOW TO CAN SALSA
REMODELACASA | PATRIOTIC BEDROOM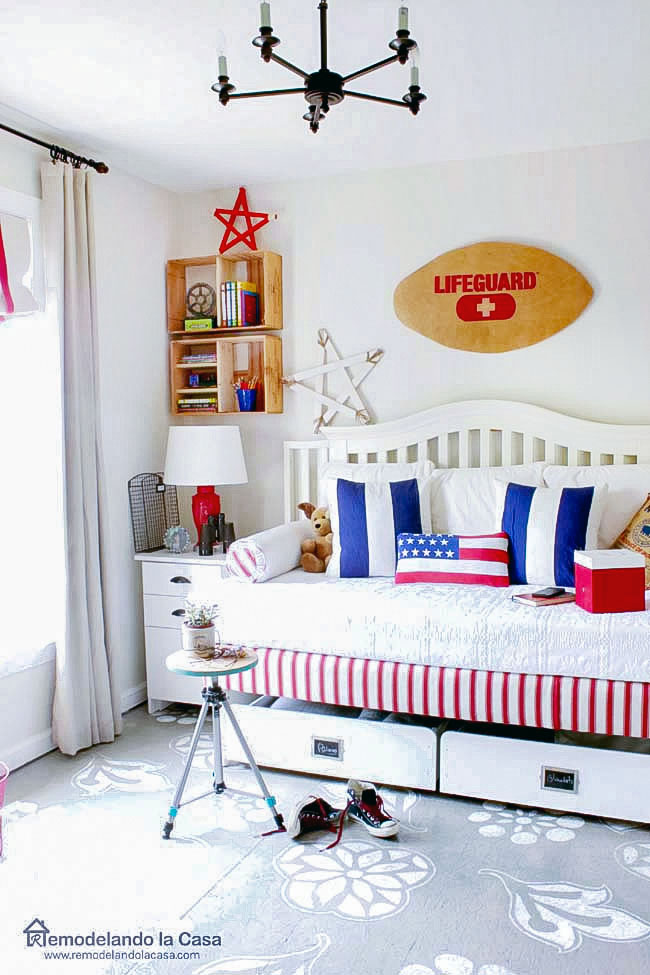 OUR SOUTHERN HOME | SIMPLE PATRIOTIC PORCH
A STROLL THRU LIFE | 4TH OF JULY FUN