There is just something about board and batten that just makes me smile. These cabinets look custom, like they were built that way. You'd never know that I added that trim all by myself!
To see how the process, just click over to DIY Board & Batten In The Kitchen.
Welcome to Home & Decor Encore!
Here we share a post from our archives that we've spruced up and brought back out to show you. It's a great way to see some of the projects we've done in the past that you might have missed or forgot about.
Doreen from Hymns & Verses takes all of our info and puts it together. Thanks, Doreen!
Let's see what the team is sharing this week!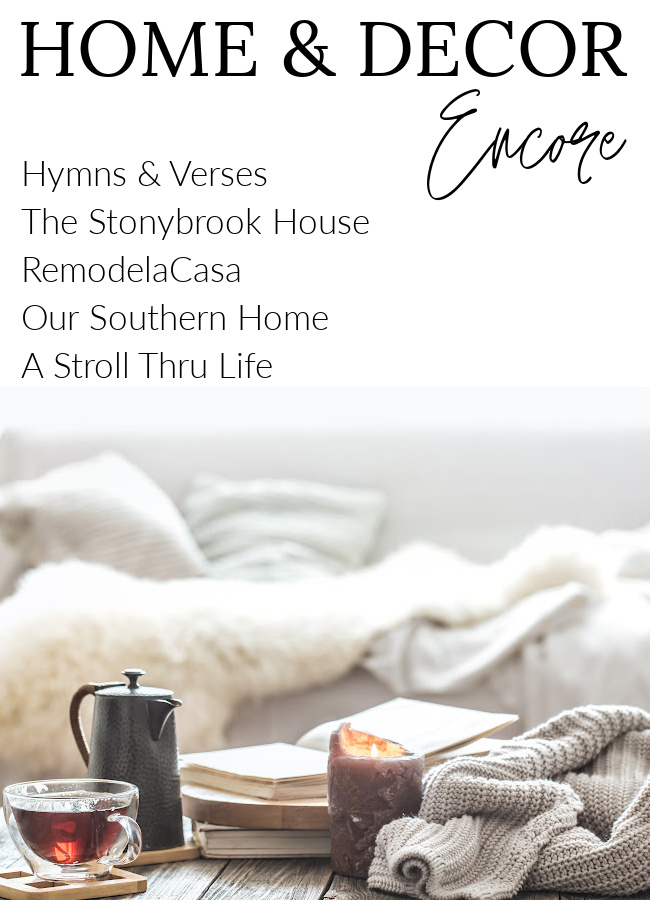 HYMNS & VERSES | COZY FALL PILLOWS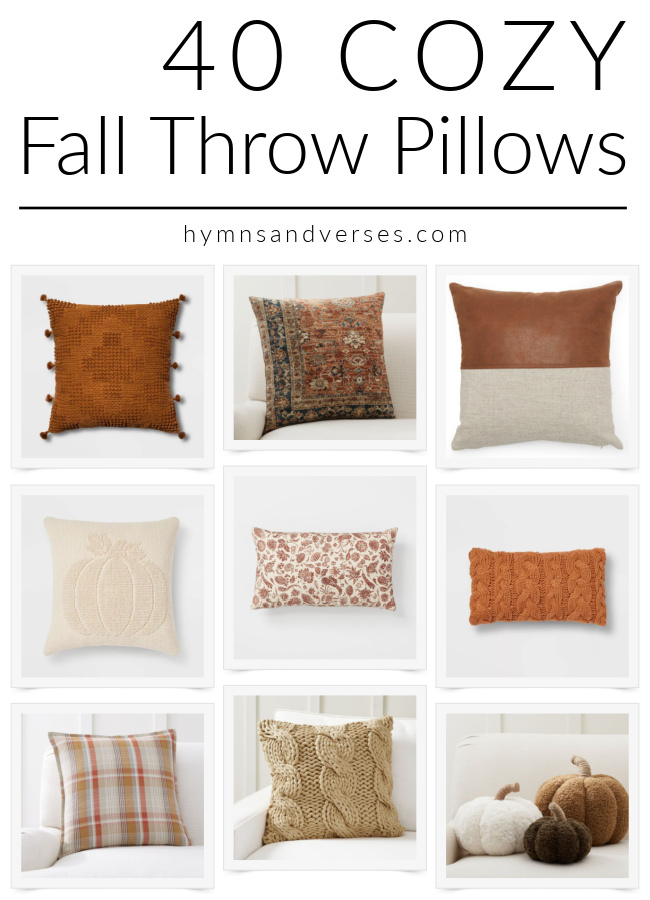 THE STONYBROOK HOUSE | DIY BOARD AND BATTEN IN THE KITCHEN
REMODELACASA | DIY SWEATER PUMPKINS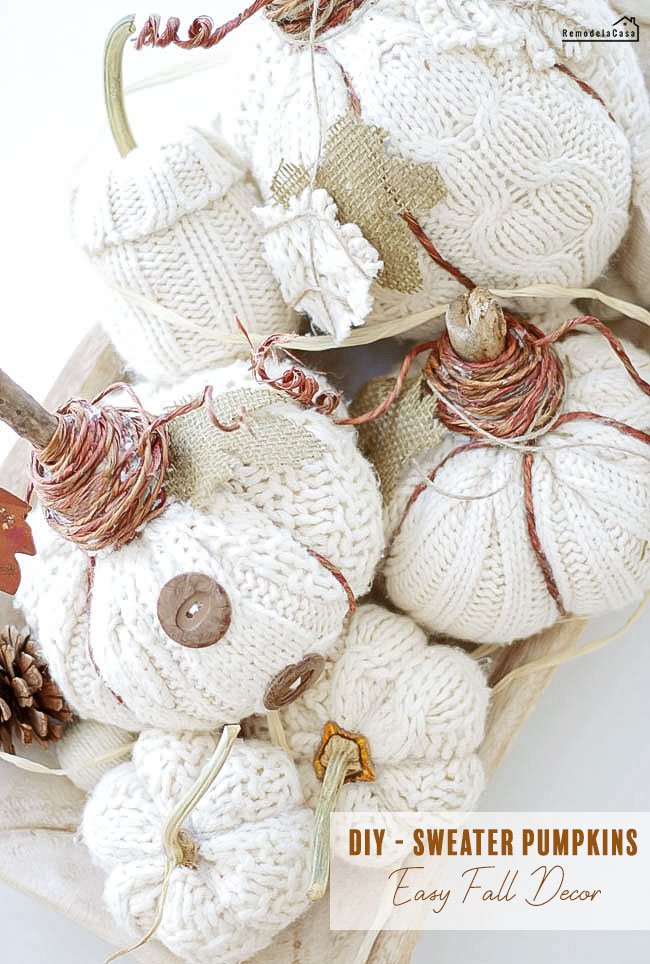 OUR SOUTHERN HOME | FALL IN THE DINING ROOM