Spring is in the air! Up until a few years ago, I hadn't ever put a spring wreath on my front door. I have no idea why I didn't, because they are sooo simple and easy to make!
I love how this one turned out. It really complimented the bright door I had at the time.
Here at The Little Brick House, I have a very ugly front door. I can't wait to get to it, but it's listed pretty far down on the priority list... Hoping to move it up soon.
The simple and easy directions are here on my blog, just click on over to, A Simple Easy Spring Wreath.
Welcome to Home & Decor Encore! This week we have some great inspiration for you! Scroll through and see for yourself!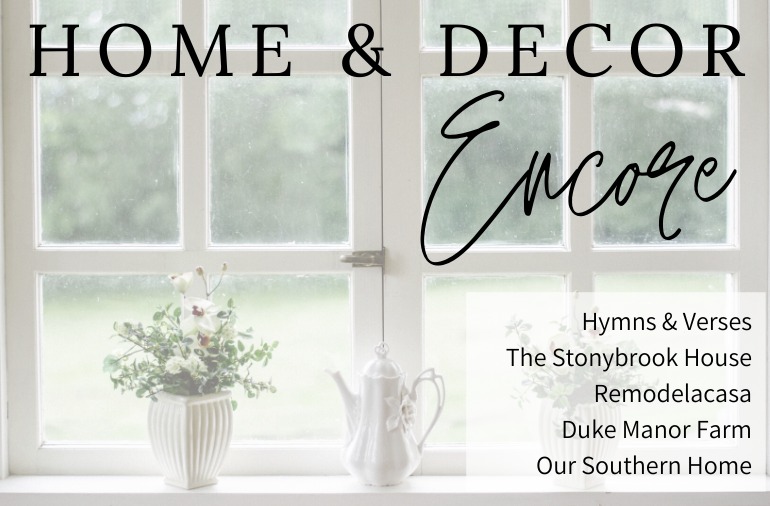 HYMNS & VERSES | MACARONI SALAD RECIPE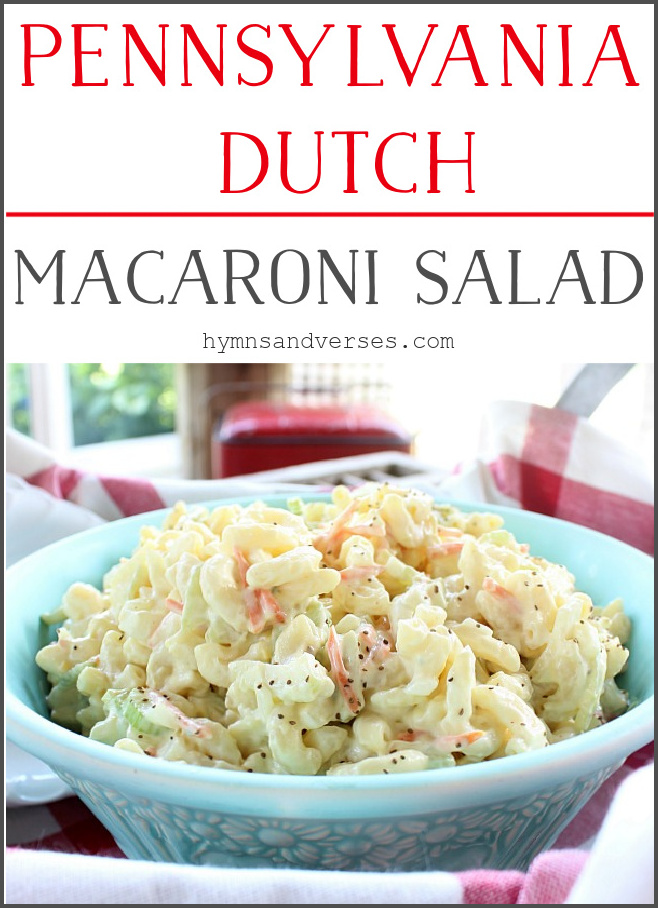 THE STONYBROOK HOUSE | SIMPLE AND EASY SPRING WREATH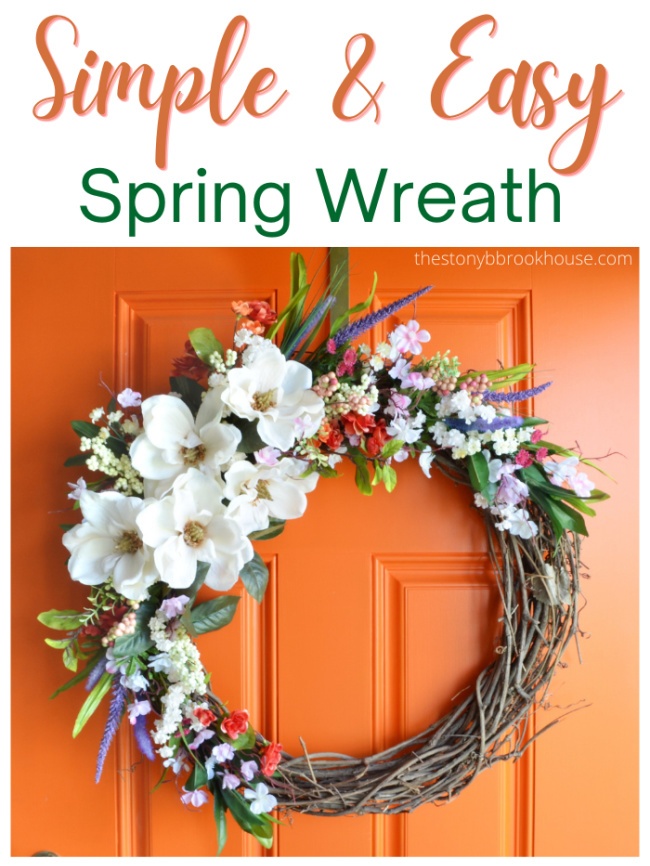 DUKE MANOR FARM | 5 TIPS FOR YOUR NEXT STENCIL PROJECT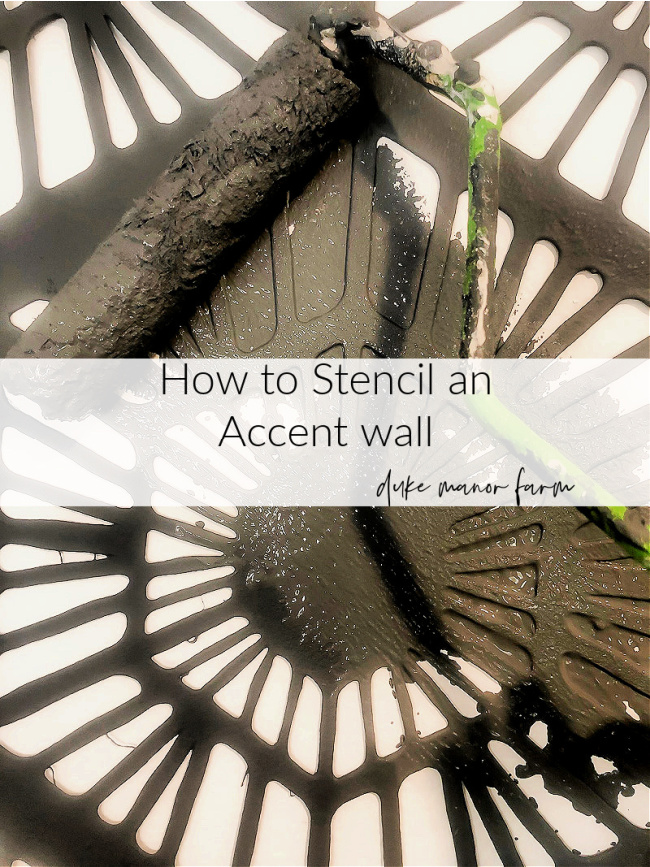 REMODELACASA | 5 TIPS TO UPDATE YOUR HOME FOR THE SEASON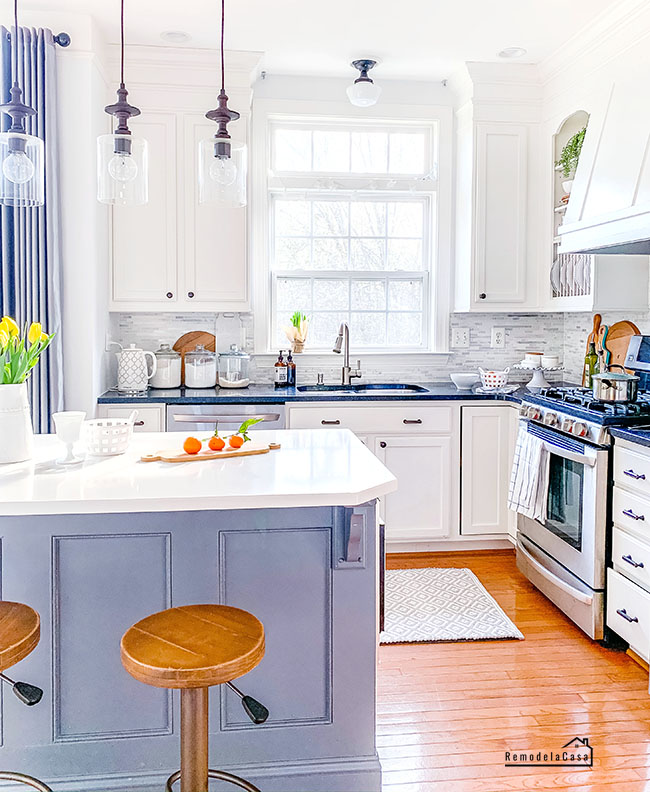 OUR SOUTHERN HOME | TV CONSOLE MAKEOVER