I look forward to putting these pumpkins out every year! I made those pumpkins back in 2014 and they are still going strong! What a difference it made staining that barrel for them.
One year, I didn't clean them up so well after the fall season, and I had a mess the next year. They were a bit moldy.... Ugh!
So this post is about how I stained the barrel and cleaned up those pumpkins and sealed them for the year. You can see all the steps I took in this post here... Fall Front Porch Makeover.
Welcome to Home & Decor Encore!
Here we share a post from our archives that we've spruced up and brought back out to show you. It's a great way to see some of the projects we've done in the past that you might have missed or forgot about.
Doreen from Hymns & Verses takes all of our info and puts it together. Thanks, Doreen!
Let's see what the team is sharing this week!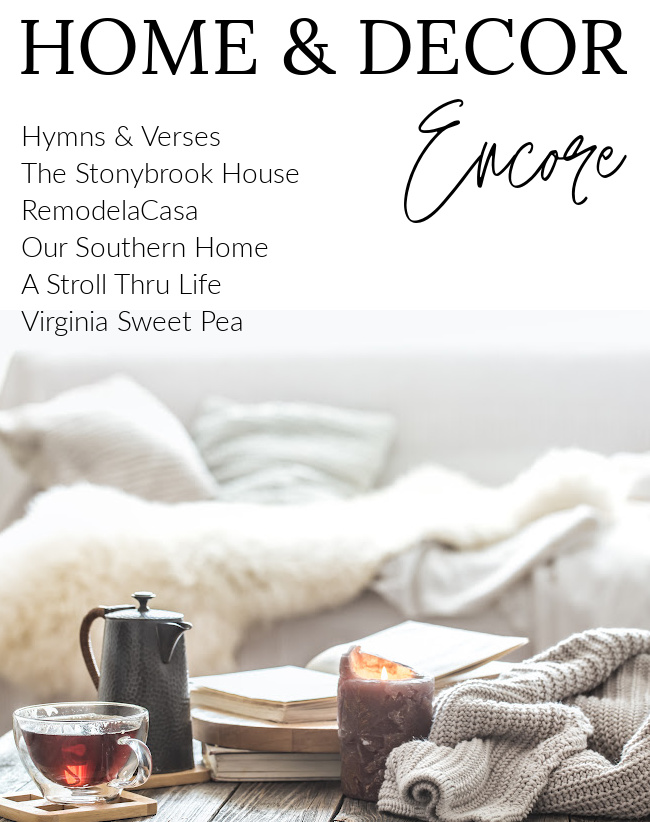 HYMNS & VERSES | EASY FALL OUTDOOR DECOR
THE STONYBROOK HOUSE | FALL PORCH MAKEOVER
REMODELACASA | DIY INSET CABINET DOORS
OUR SOUTHERN HOME | DECORATING WITH VINTAGE JARS AND BOTTLES
A STROLL THRU LIFE | MUST HAVES TO SET A PRETTY TABLE