Painting plastic window boxes is such a quick and easy way to make those cheap boxes look great! In this post,
Painted Window Boxes
, I show you how to paint them with two different methods.
One is a tape and paint color block technique, and the other is a faux galvanized metal technique. They both look so great! Now is the time to get your window boxes ready for flowers! Stop by and check it out.
Let's see what the Home & Decor Encore team has for us this week!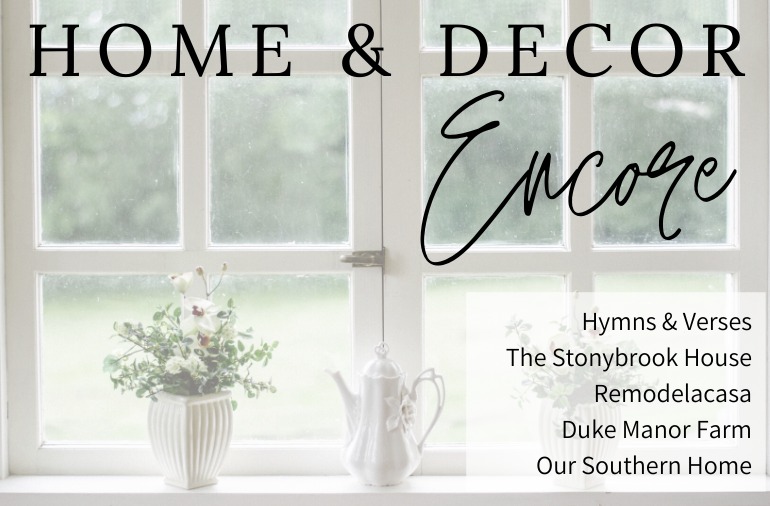 My blogging friends and I have searched our archives for something to share each week. We have all been blogging for many years and have lots of great posts to chose from. Many of you haven't been around to see some of these projects! Each week we breath new life into our top posts and share them with you here.
A big thank you to Doreen, for getting this all organized each week!
HYMNS & VERSES | COTTAGE STYLE DRESSER MAKEOVER
THE STONYBROOK HOUSE | PAINTED WINDOW BOXES
DUKE MANOR FARM | MOTHER'S DAY BRUNCH IDEAS
REMODELACASA | 10 EASY & ECONOMICAL WAYS TO DECORATE YOUR HOME
OUR SOUTHERN HOME | THRIFT STORE COFFEE TABLE MAKEOVER
Blessings!