This was one of those projects that literally changed me! Seriously! This little project gave me such incredible confidence. I began to try projects that I thought were too hard for me. I surprised myself!
Replacing a faucet really isn't as hard as I thought. If I can do it, so can you!!
I even did a video of me doing the whole process. If you want to see how easy it is to do, click on over to Replacing A Sink Faucet.
Welcome to Home & Decor Encore!
Here we share a post from our archives that we've spruced up and brought back out to show you. It's a great way to see some of the projects we've done in the past that you might have missed or forgot about.
Doreen from Hymns & Verses takes all of our info and puts it together. Thanks, Doreen!
Let's see what the team is sharing this week!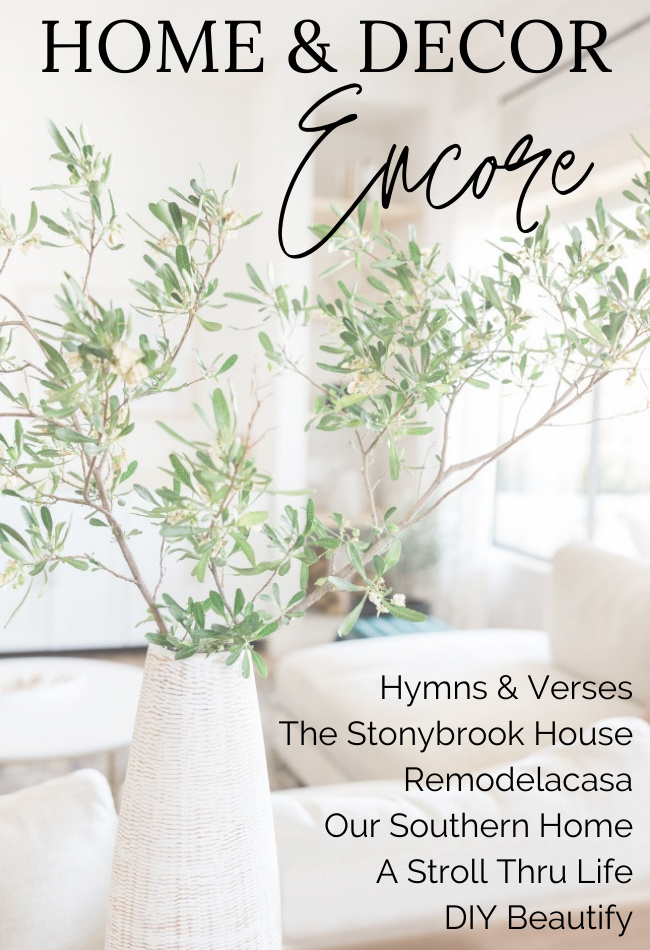 HYMNS AND VERSES | HOW I UPDATED MY ANTIQUE CORNER CABINET
THE STONYBROOK HOUSE | HOW TO REPLACE A FAUCET
REMODELACASA | DIY INDUSTRIAL DESK
OUR SOUTHERN HOME | HOMEMADE STRAWBERRY WHIPPED CREAM
A STROLL THRU LIFE | DIY FAUX PLANT POTS