A couple of years ago, I decided that I could no longer try and stuff my Christmas trees back into their broken down cardboard boxes.
Making those storage bags made it so much easier to set up and put away my Christmas trees. It was definitely a game changer!
If you click over to, How To Make A Christmas Tree Storage Bag, I will show you step-by-step how I made them. It's easy to customize for any size tree.
Now, let's check out what the Home & Decor Encore team has to share. We're all about Christmas Inspiration!
HYMNS & VERSES | VINTAGE CHRISTMAS DECOR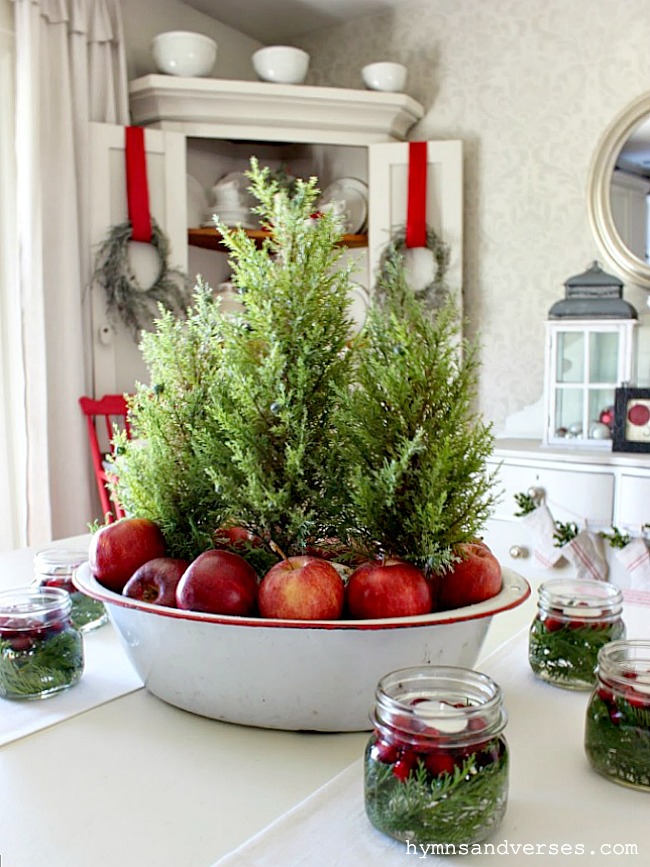 THE STONYBROOK HOUSE | DIY CHRISTMAS TREE STORAGE BAG
DUKE MANOR FARM | NUTCRACKER INSPIRED TABLESCAPE
REMODELACASA | GOLD DIPPED CHRISTMAS ORNAMENTS
OUR SOUTHERN HOME | HOT CHOCOLATE BAR