This project is still one of my favorites! I have received so many compliments on this little wall.
It is a super easy, fun and cheap project! You only need to use a miter saw, and a nail gun. It's fun to mix the stains and paints for the different looks for each plank. Then you just need to nail them up. Of course, there's a little more to it, so just click on over to,
How To Plank A Wall
, to get all the details. 😀 But what a difference this accent wall makes!

Today is Home & Decor Encore and it looks like we have some great things in store for you!
Our goal is to take a post from our archives and freshen it up. Sometimes it might need a little rewriting or the photos could use an update. Either way, when we do that it brings new life to the post, making it more current for today!
A big thank you to Doreen for organizing this for us!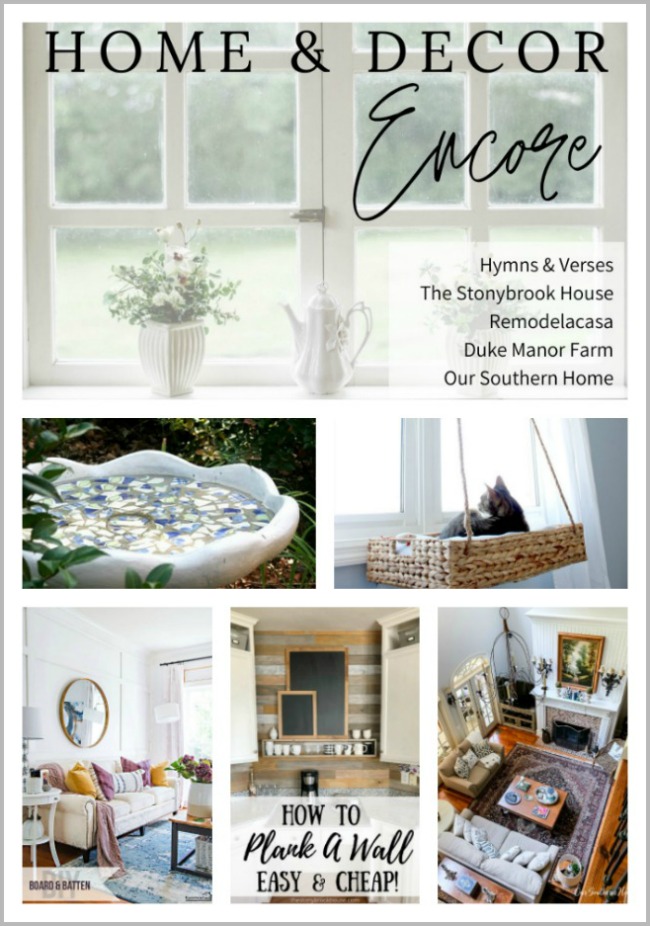 HYMNS & VERSES | DIY CAT PERCH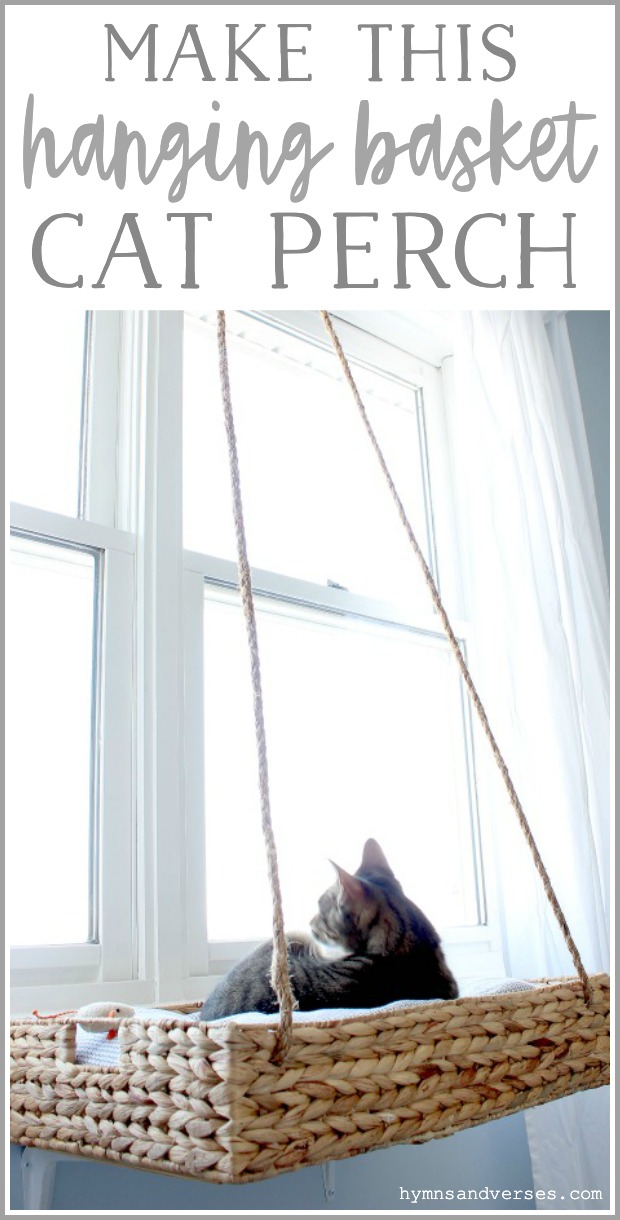 THE STONYBROOK HOUSE | HOW TO PLANK A WALL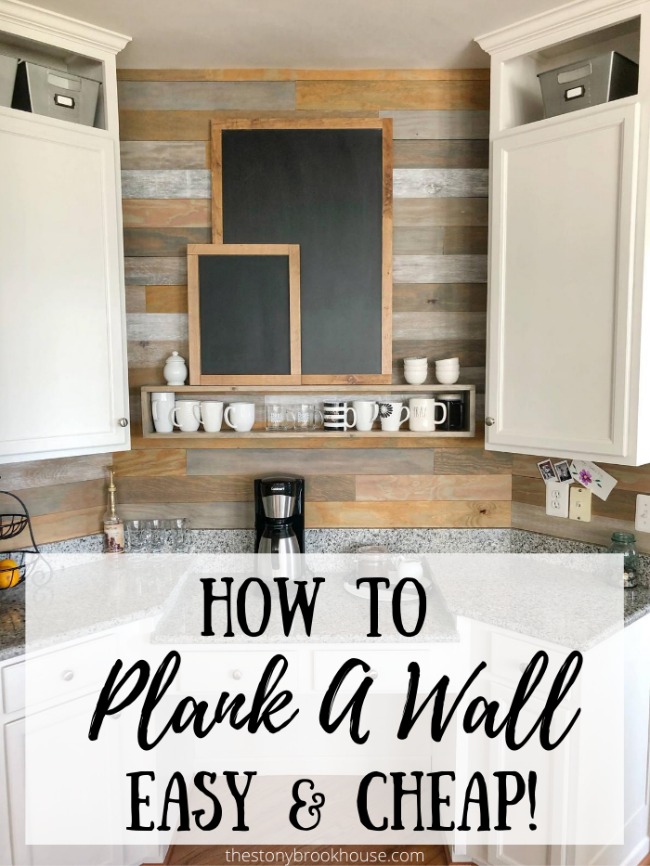 DUKE MANOR FARM | BIRDBATH MAKEOVER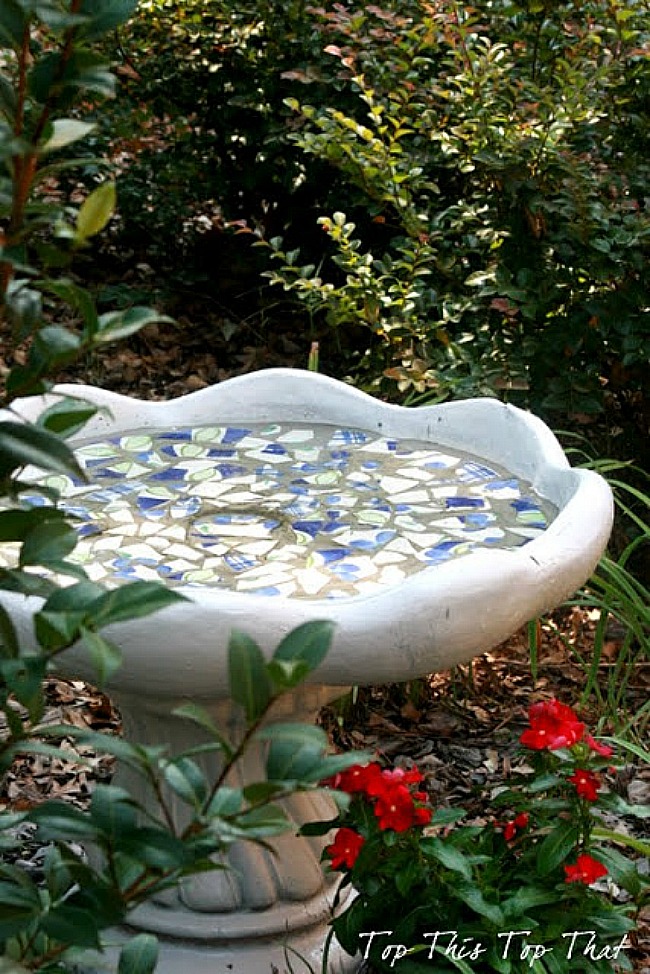 REMODELACASA | DIY BOARD AND BATTEN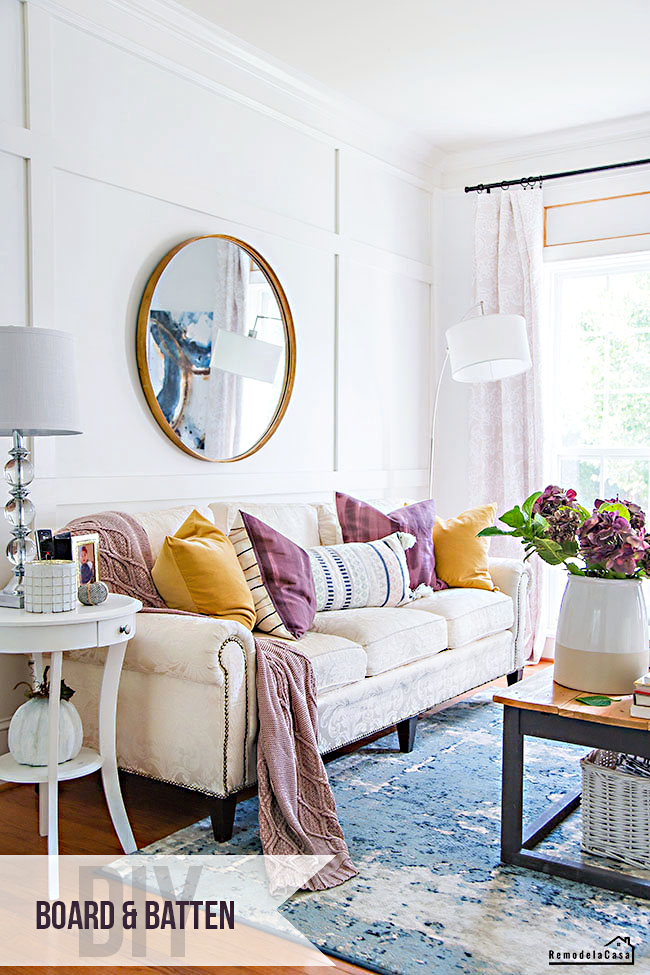 OUR SOUTHERN HOME | TIPS FOR PAINTING WOOD TRIM
Blessings!