This Red Cabbage Slaw recipe is soooo good! I wasn't sure at first, but believe me, we can't get enough of it!
If we have a bowl of it in the fridge, we are having salad everyday, because we want more of this slaw on it! The longer it sits the better it gets. By day 4 it's just about perfect. The only problem... it's usually practically gone by then. 😋
It's time for Home & Decor Encore! Let's see what the team has lined up for this week!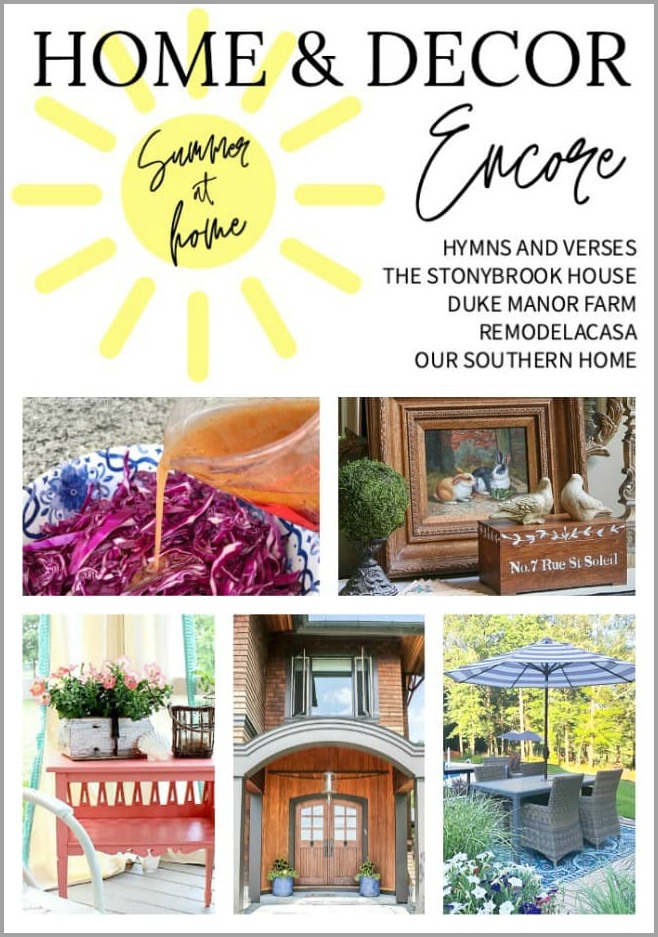 The Home & Decor Encore team has been blogging for several years, and each week we share something updated and refreshed from our archives for all of you to see and visit.

It's really a great opportunity for you to see some new to you projects!

And a huge thank you to Doreen, for getting this all organized each week!