This feature wall completely changed the look of our bedroom. It added so much character. The lights in the crown molding added such a soft glow to the room. I especially loved to turn them on in the morning as I began to wake up.
You don't have to shiplap the whole wall, you can just add this sort of feature accent wall. If you want the full tutorial and details, click on over to How To Build A Shiplap Accent Wall.
Welcome to Home & Decor Encore and it looks like we have some great things in store for you!
Our goal is to take a post from our archives and freshen it up. Sometimes it might need a little rewriting or the photos could use an update. Either way, when we do that it brings new life to the post, making it more current for today!
A big thank you to Doreen for organizing this for us!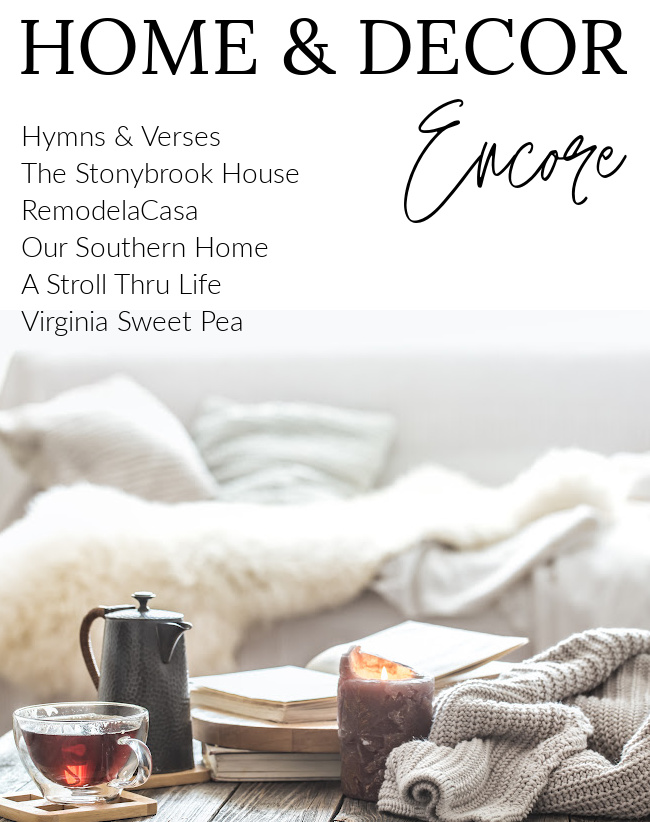 HYMNS & VERSES | HOW TO FIND THE AGE OF A CANNING JAR
THE STONYBROOK HOUSE | HOW TO BUILD A SHIPLAP ACCENT WALL
REMODELACASA | FEATHER CARVED PUMPKIN
OUR SOUTHERN HOME | SAVORY & SPICY PECANS
A STROLL THRU LIFE | SETTING UP A SMALL HOLIDAY BAR TRAY