These 3 tips were a game changer for me!
I've always struggled with shelf decorating. Finding the right balance can be tricky sometimes. These 3 tips gave me the confidence to style shelves. Check them out!
Click on over to 3 Simple Tips On Styling Bookshelves, as see for yourself!
Welcome to Home & Decor Encore!
Each week we pick projects, tips, recipes and ideas from our archives and share them here with you. Hope you enjoy the selection this week!
A big shout out to Doreen from Hymns & Verses. She takes all of our info and puts it all together each week.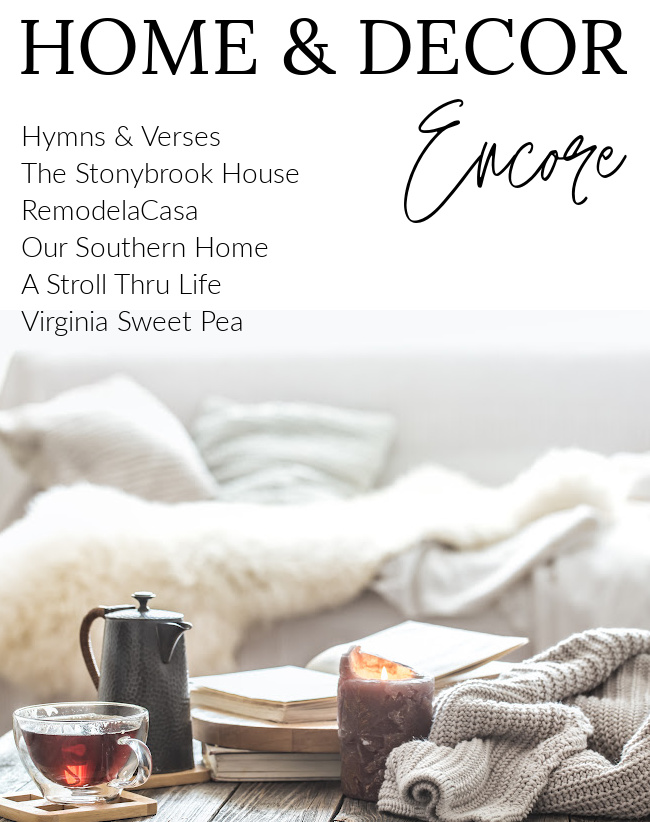 HYMNS & VERSES | FREE VINTAGE BOTANICAL PRINTS
THE STONYBROOK HOUSE | TIPS FOR STYLING A BOOKCASE
REMODELACASA | HALLOWEEN PORCHES
OUR SOUTHERN HOME | GORGEOUS FALL ENTRANCES
A STROLL THRU LIFE | CREATE DRAMA WITH BARELY USED COLOR
SWEET PEA | DIY BED POST CANDLESTICKS