These Easy Dreamy Pumpkin Cupcakes are amazing! They are light, fluffy, pumpkiny and delicious!! Not to mention that they are super easy to make!
They don't have any eggs, oil or water. It's magic! Because they are so moist and fluffy! For the full recipe, click on over to Dreamy Pumpkin Cupcakes.
Fall is in full force! The pumpkins are out and the leaves are changing colors. The Home & Decor Encore team is full of ideas and inspiration! Enjoy!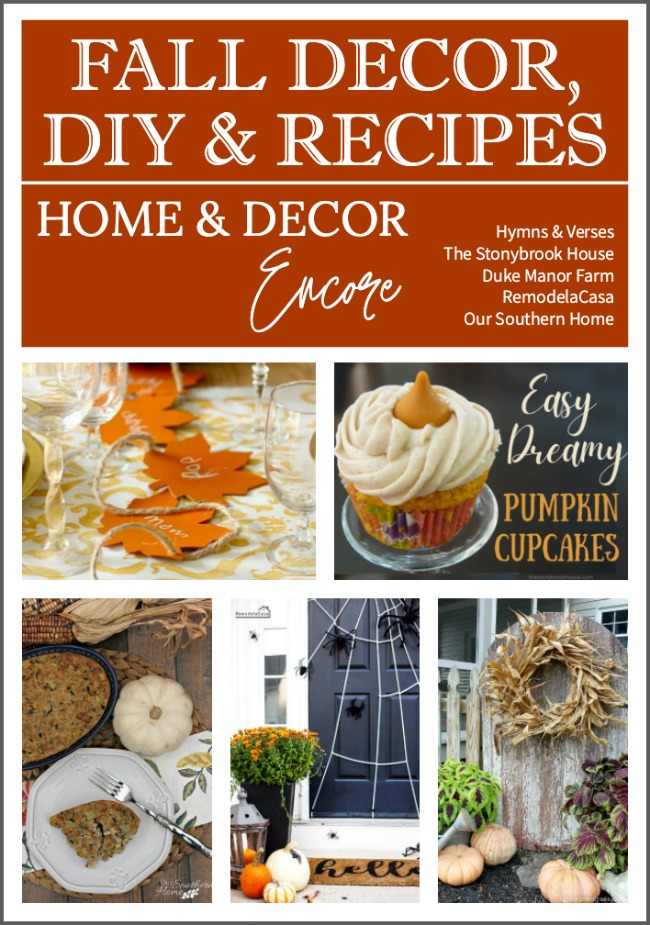 HYMNS & VERSES | CORN SHOCK WREATH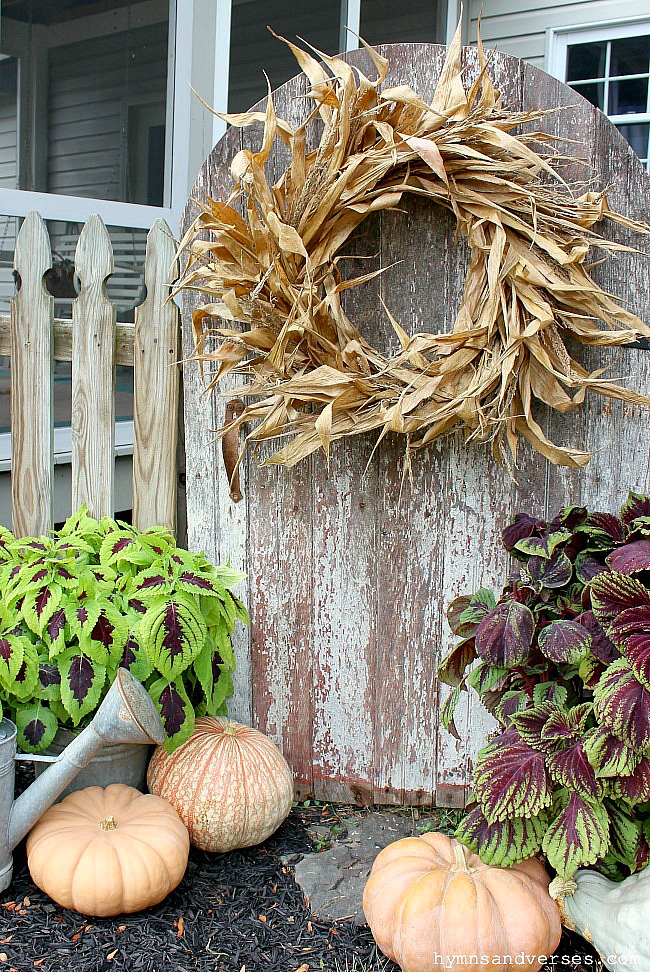 THE STONYBROOK HOUSE | DREAMY PUMPKIN CUPCAKES
DUKE MANOR FARM | LAST MINUTE TABLE TIPS FOR THANKSGIVING
REMODELACASA | HALLOWEEN PORCH
OUR SOUTHERN HOME | CORNBREAD DRESSING