Simplicity seems to be a running theme I keep hearing. It just sounds so appealing. Just keep it simple. That's what I've been doing the last few Christmas'. It's easier, less complicated and more enjoyable.
Here are some of the things I did to create A Simple Christmas Home. Maybe it will inspire you to do the same.
Welcome to Home & Decor Encore! This is our last post for 2021. It has been such a wonderful year sharing from our archives. I hope that you have enjoyed it as much as we have. If you're new here, this is a feature we started a few years ago, choosing a post from our archives and sprucing it up a bit and sharing it here with you.
Doreen from Hymns and Verses, keeps us all organized. A big thank you for all her time and effort involved. I hope you enjoy this week's line up.
Merry Christmas!!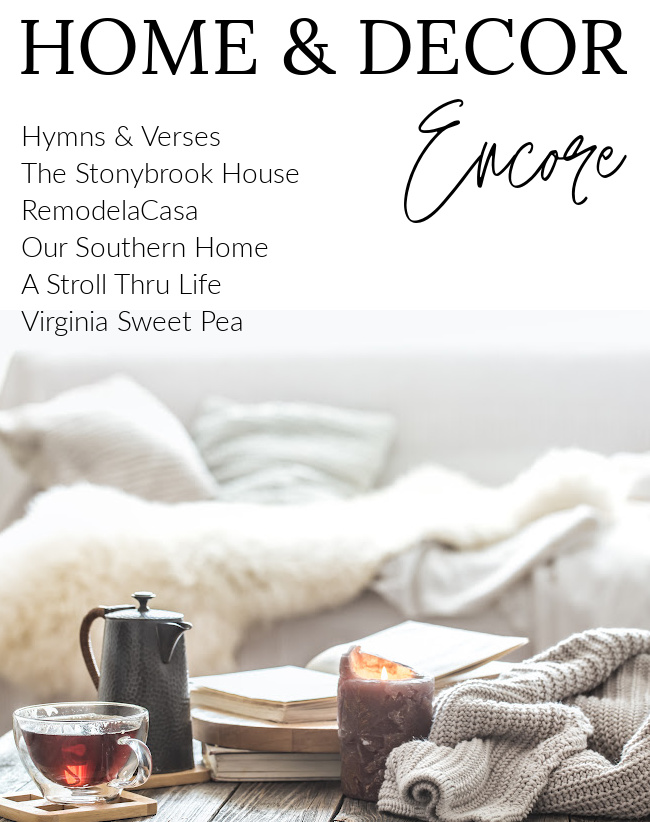 HYMNS AND VERSES | EASY CHRISTMAS PROJECTS
THE STONYBROOK HOUSE | SIMPLE CHRISTMAS HOME
REMODELACASA | WOOD TAG CHRISTMAS ORNAMENTS
OUR SOUTHERN HOME | CELEBRATING ADVENT
SWEET PEA | COLONIAL WILLIAMSBURG CHRISTMAS